illinois aging network alert september 14, 2020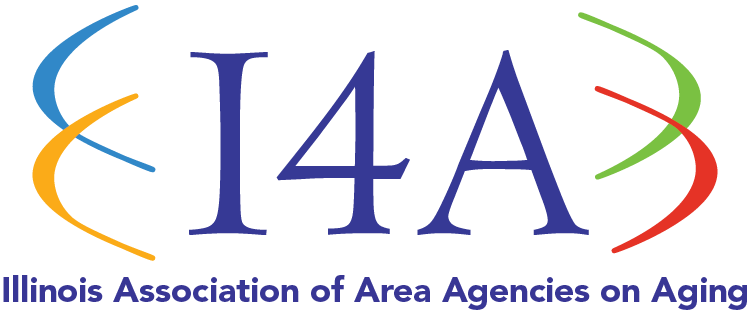 Illinois Aging Network
September 14, 2020
ISSUE: AAA's Spring to Action to assist with COVID Relief
I4A has worked hard since the COVID outbreak to ensure that our older adults continue to receive services. Throughout Illinois, AAAs have expanded programming and made services accessible to seniors, while keeping safety at the forefront of all activities. Some accomplishments of the Area Agencies on Aging include:
Transitioning all congregate dining services carry-out or home delivered meals. AAAs have provided over 228,277 meals to seniors each week. This equates to more than 5.3 million meals since March. In addition, over 533,000 shelf-stable meals have been provided to older adults in Illinois through our partnership with FEMA and IEMA.

Providing continuous information and assistance services and other direct services through telephone hotlines.

Holding virtual programming via Zoom, WebEx, and Telephone calls.

Delivering care packages to participants with games, puzzles, and more.

Performing telephone wellness checks on participants via volunteer networks.

Providing Personal Protective Equipment (PPE) to providers and clients.

Offering emergency financial assistance for utilities, rent assistance, home repairs, and groceries for older adults to help them remain safely in their homes.

Providing GrandPads, iPads, or other communication devices to older adults to help them to stay connected to friends, family, and resources.

Continuing caregiver case management through T-Care, and programming such as Savvy Caregiver and Stress-busters to caregivers through virtual programming.

Offering additional modes of transportation to seniors for medical appointments.
I4A thanks its legislators who supported the Families First and CARES Acts, awarding additional dollars to our network to help keep up with the demand for Home Delivered Meals. Please help to pass additional state funding to help meet the continued needs of our network, so we make sure our older adults are safe and well taken care of as the pandemic continues.
OUR ASK: Without additional emergency funding, the aging network would be faced with detrimental situations:
Deciding who will receive the limited supply of to-go/home delivered meals.

Cutting back on vital programs that provide social engagement opportunities for older adults and family caregivers.

Cutting back on vital programs that provide in-home and community supports that allow older adults to age safely in their communities.
Older Illinoisans still need emergency support!
Today's Alert courtesy of AgeLinc, Springfield. Questions? Contact Susan C. Real, Legislative Chair at 309-829-2065 ext. 1218