ILLINOIS AGING NETWORK ALERT JULY 20, 2020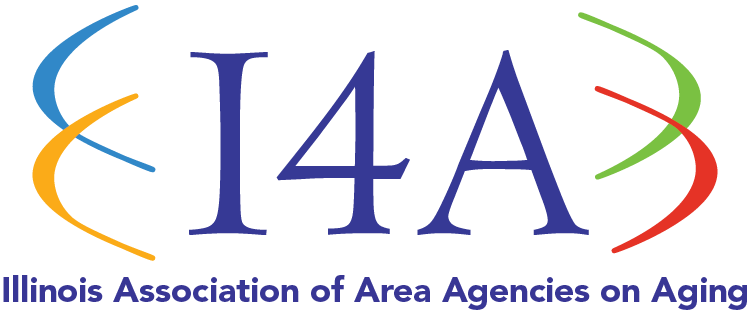 Illinois Aging Network Alert
July 20, 2020
ISSUE: Reliable and Affordable Internet
I4A recognizes the importance of reliable and affordable internet connections for Illinois citizens. Connectivity has become even more important in light of COVID-19 restrictions and their enduring impact on engaging with other people. Seniors found themselves at the eye of the storm: at great risk for contracting severe coronavirus illness and cut off from critical everyday social interactions outside the home. Internet access, where available, mediated the risk of complete social isolation by giving seniors an opportunity to connect loved ones, participate in virtual educational and recreational activities, telehealth services, faith-based services, and more. Unfortunately, access is not universal. Residents of urban and rural areas are affected. Barriers to connectivity include lack of infrastructure, limited investment in lower-income neighborhoods and rural areas, and even reliable access to basic telecommunications service (landline and mobile).
The CONNECT ILLINOIS initiative is designed to expand broadband access across the entire state. Increasing access and reliable service to historically underserved areas will benefit seniors and entire communities by:
Equalizing access to internet-based communication for all citizens

Supporting schools striving to provide virtual education

Sustaining small businesses as they diversify their service delivery options

Improving telehealth services for community healthcare providers and patients

Enhancing First Responder operations

Creating opportunities for aging network partners to build capacity and better engage our audiences

Increasing accessibility to services for people whose geographic location, mobility issues, etc. may affect their ability to access supports

Demonstrating our commitment to family caregiver services and supports

Reducing social isolation among vulnerable populations
Furthermore, investment in infrastructure and expansion of free/low-cost broadband service will enable lower-income individuals and families to participate in our increasingly internet-driven economy.
Please help Illinois become a leader in technology and broadband access for its citizens by supporting the CONNECT ILLINOIS statewide initiative.
Today's Alert courtesy of West Central Illinois AAA. Questions? Contact Susan C. Real, Legislative Chair at 309-829-2065 ext. 1218