ILLINOIS AGING NETWORK ALERT AUGUST 15, 2019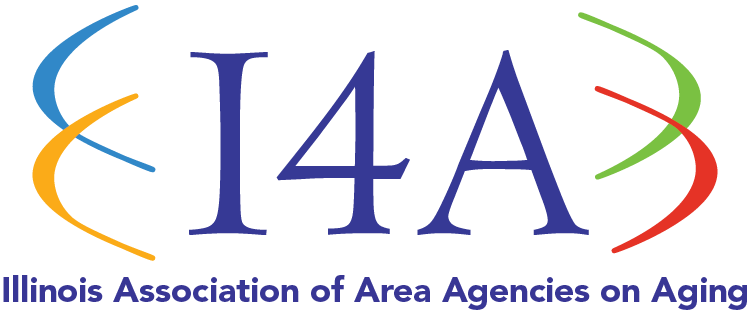 Illinois Aging Network Alert August 12, 2019
A report of the impact Area Agencies on Aging have on Illinois seniors.
No Person Left Behind – The National Census
Once a decade, America comes together to count every resident in the United States, creating national awareness of the importance of the census and its valuable statistics. The census counts our population and households, providing the basis for redistricting, appropriate congress seats and distributing more than $675 billion in federal funds annually to support states, counties and communities' vital programs — impacting housing, developments in aging, transportation, employment and community-based programs.
Federal Programs on Aging use the census to support community initiatives involving legislation, quality-of-life and consumer advocacy. Accurately counting an increasingly diverse urban and rural population is a massive undertaking. It requires years of planning and the support of thousands of people. It's also about fair representation. Aging trends have shown us that those turning 60 by the year 2030 will nearly double from 2020. Over 90% of the population desire to continue living in their own residences. Now is the time to prepare through an accurate aging census in order to have funding and programs ready for the following:
Rapidly changing use of technology and availability in each part of the state;

Transportation and regular routes;

Constrained funding available for program development and care; and,

Community initiatives.
The Illinois Area Agencies on Aging are ready to stand up and count older adults in each of their regions. Who better to represent aging than the agencies developing programs for older adults in their region? The Department of Human Services (DHS) has been designated as the lead state agency to release funding to assist in capturing the count among target populations. Unfortunately, the requirements DHS is placing on potential grantees prohibits Area Agencies on Aging from participating in this important effort. The published requirements for the DHS Census funding opportunity serve as a barrier to agencies like ours. We need aging experts in the field to be an active partner to ensure all older adults are counted in our regions; therefore, we need your help.
Statewide Census Outreach. You can help by allowing DHS to ease up on its grant restrictions so Area Agencies on Aging can become eligible for statewide funding to specifically target older adults in Illinois. Collective capturing a "no one is left behind" count is and should not be left to advocacy groups alone. Funding formulas set under the Administration of Community Living and the Illinois Department on Aging are dependent making sure everyone is counted.
We ask for your support to become an active partner in the 2020 Census count through the Department of Human Services, so no person is left behind.
For more information, contact Susan C. Real, Legislative Chair (309-829-2065 ext. 218) or Joy Paeth, I4A President (618-222-2561).