Illinois Aging Network Alert July 15, 2019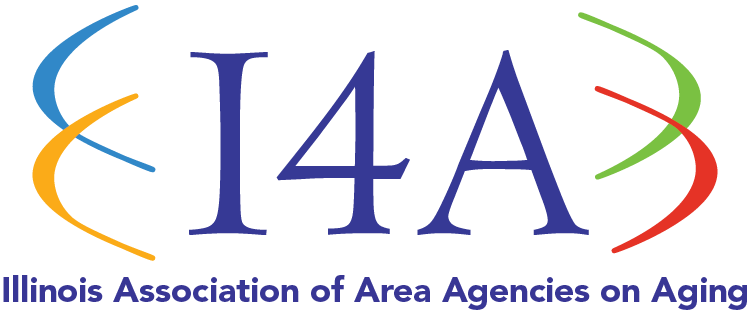 Illinois Aging Network Alert July 15, 2019
A report of the impact Area Agencies on Aging have on Illinois seniors.
Happy Anniversary to the Older Americans Act!
This week marks the 54th Anniversary of the Older Americans Act (OAA). The Older Americans Act was passed by Congress on July 14, 1965 as part of President Johnson's "Great Society" initiative with the goal of supporting older Americans to live at home and in the community with dignity and independence for as long as possible.
Although older individuals may receive services under many other federal programs, today the OAA is considered to be a major vehicle for the organization and delivery of social and nutrition services to this group and their caregivers, including information and referral, congregate and home-delivered meals, health and wellness programs, in-home care, transportation, elder abuse prevention, caregiver support and adult day care. These programs are provided by a national network of 56 state agencies on aging, 629 area agencies on aging, nearly 20,000 service providers, 244 Tribal organizations, and 2 Native Hawaiian organizations representing 400 Tribes. The OAA also includes community service employment for low-income older Americans; training, research, and demonstration activities in the field of aging; and vulnerable elder rights protection activities.
In FY 2018, Illinois Area Agencies on Aging served 559,000 older adults – 21% of Illinois' total older adult population.
The Area Agencies on Aging (AAAs) were added to the Act in 1973 to be the "on-the-ground' organizations charged with helping vulnerable older adults live with independence and dignity in their homes and communities. The OAA mandates that AAAs use the flexibility provided in the law to ensure that local needs and preferences are taken into consideration and that the resulting local service delivery system is tailored to the community.
Reauthorization of the Older Americans Act is critical to keep aging services in place.
The Older Americans Act is up for reauthorization in 2019, and we ask that you support the reauthorization in order to help us continue to provide much needed services to the Older Adults in our communities, ensuring that they maintain their independence by remaining in their homes and community for as long as possible.
For more information, contact Susan C. Real, Legislative Chair (309-829-2065 ext. 218) or Joy Paeth I4A President (618-222-2561).