Illinois Aging Network Alert September 24, 2019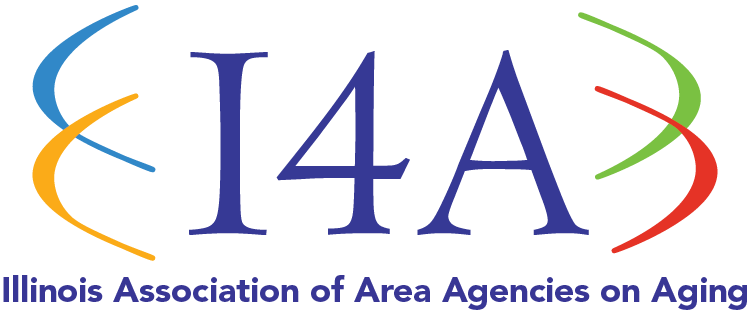 Illinois Aging Network Alert September 24, 2019
A report of the impact Area Agencies on Aging have on Illinois seniors.
Medicare Annual Open Enrollment Begins October 15- December 7
All Medicare beneficiaries are encouraged to review their drug or Medicare Advantage plans during this annual open enrollment period, to be sure their plan will meet their needs well in the coming year and to estimate costs they will incur.
SHIP Counselors Navigate Plan Changes and Evaluate Choices For Medicare Enrollees
The Illinois Senior Health Insurance Program (SHIP) is a free statewide counseling service for Medicare beneficiaries and their caregivers. SHIP's small professional staff and large corps of volunteers have no insurance affiliation and give individualized, completely objective service.
With over 20 drug plans and many Medicare Advantage plans offered in Illinois, sorting through the choices can be daunting. Drug plans and Medicare Advantage plans can change their premiums, deductibles, copayments, providers, formularies, and other variables every year. All these factors, along with changes in the enrollee's own circumstances, can greatly affect the cost and appropriateness of a health or drug plan.
SHIP Counselors Help Beneficiaries on:
Initial enrollment

Billing issues and appeals

General information and problem-solving

Selection of drug, Medicare Advantage, and supplemental policies

Analysis of Medicare's costs and benefits

Applications for financial assistance
New This Year - Medicare's Plan Finder
The best way to consider drug plan and Medicare Advantage choices for 2020 is with Medicare's Plan Finder, at "Find Health and Drug Plans" at www.medicare.gov. A new Plan Finder feature this year is a link to MyMedicare accounts. SHIP volunteers can help enrollees with the Plan Finder as well as with opening and using a MyMedicare account.
Where to Get Help
SHIP volunteers work at sites throughout Illinois, at senior centers and residences, hospitals, churches, local government offices, and Area Agencies on Aging. To find local SHIP counselors, visit the IDOA website https://www2.illinois.gov/aging/ship/Pages/aboutship.aspx
SHIP Saves Medicare Beneficiaries Resources!
SHIP in Illinois accomplishes a great deal with a modest budget of federal and state dollars. With thousands of people receiving each of these benefits as a direct result of working with a SHIP counselor, the savings resulting from SHIP services are enormous.
Medicare Savings Program enrollment can save a beneficiary at least $1,600 a year

Enrolling in a drug plan can save an average of $1,945 a year

Low-Income Subsidy can save an enrollee an average of $4,000 a year
For more information, contact Susan C. Real, Legislative Chair (309-829-2065 ext. 218) or Marla Fronczak, I4A President (630-293-5990).