Illinois Aging Network Alert September 11, 2019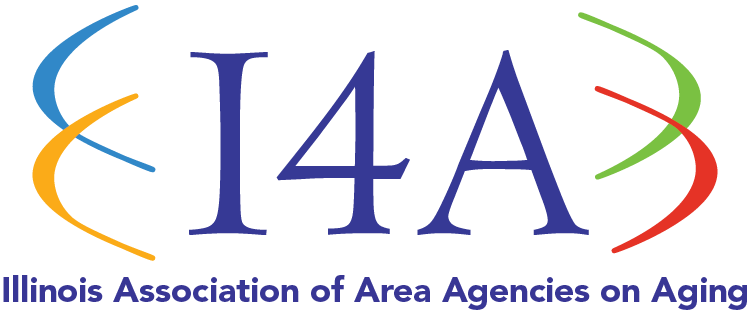 Illinois Aging Network Alert September 11, 2019
A report of the impact Area Agencies on Aging have on Illinois seniors.
GRANDPARENTS & RELATIVES RAISING GRANDCHILDREN/CHILDREN
In Illinois, more than 200,000 children under the age of 18 are living in a grandparent-headed household, and over 90,000 of those children are under the care of their grandparent. A recent study reported that those parenting grandchildren had an increased likelihood of experiencing their own physical and mental health problems, greater economic insecurity, and may feel more isolated from their peers. There is also an increasing need for multi-generational housing developments to accommodate these families.
National Family Caregiver Support Program. Under Title III-E in the federal Older Americans Act, the Grandparents Raising Grandchildren program provides supports to seniors who have primary caregiving responsibility of children ages birth to age 18. These include:
Information about available services;

Assistance to caregivers in gaining access to services;

Individual counseling, facilitating support groups, and providing training in the areas of health, nutrition, and financial literacy, as well as general case management;

Providing respite care so that they can be temporarily relieved of their parenting responsibilities;

Supplemental services, which may include emergency financial assistance for housing costs, school supplies, medication, or other basic needs.
Illinois Family Caregiver Act (320 ILCS 65/). The state reinforced the critical need to provide a comprehensive system of supports to unpaid family and relative caregivers, including grandparents raising grandchildren, through local Area Agencies on Aging. However, these crucial supports are not entitlements, and are contingent on annual appropriations. In FY 2020, Grandparents Raising Grandchildren received flat funding of $300,000 in state General Revenue Funds, and the National Family Caregiver Support Program in Illinois saw an increase of $4.5 million in federal funds.
Grandparents Raising Grandchildren, like other vital caregiver services, requires additional funding to reach all the families in need of these services statewide, particularly as the number of relative caregivers in Illinois continues to grow. The Illinois Association of Area Agencies on Aging asks for your support for fully funding relative caregiver supports.
For more information, contact Susan C. Real, Legislative Chair (309-829-2065 ext. 218) or Joy Paeth, I4A President (618-222-2561).